COA Support Network
Join the COA Support Network Today!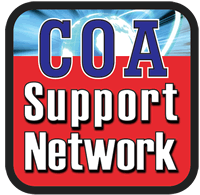 Never before has live support been available for home inspectors! Now the COA Live Support Smartphone App allows you to send us questions with photos while you inspect.
Imagine having real industry experts at your beck and call, ready to help you with the toughest most difficult situations you encounter on your inspections.
Mike Casey and Kevin O'Malley are two of the leading inspectors, authors and educators in the world and they will help you with your technical, risk and business issues.
Casey, O'Malley Associates is consultant to the vast majority of insurance carriers who provide Professional Liability Insurance coverage for home inspectors and their business. We investigate, consult and assist with inspector claims every day.
The complete COA Support team consists of teachers, inspectors, engineers, attorneys and experts all over North America. Join today and put this team to work for your inspection business every day.
Here are just a few of the COA Support Network Member Benefits*
| | |
| --- | --- |
| Technical Support | Attorney Consultation |
| Smartphone App | Defect Identification |
| Free Education | Media Downloads |
| Risk Management Tools | Product Discounts |
| Business Growth Tools | Inspector Resources |
| Live Q&A Calls | Inspector Forums |
| Newsletters | Inspection Conferences |
| Logo Use | Vanishing E&O Deductibles |
*Benefits vary depending upon membership level & longevity. See website for details.
Premier, Premier-Plus, Elite and Corporate memberships available.
COA Live Support App
The most beneficial service ever created for inspectors! Live support directly from your smartphone or tablet.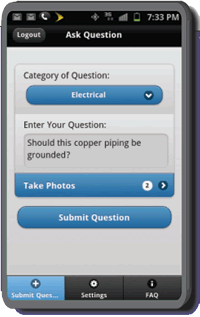 Click here to find out more about the COA Support Network
---